Dumpling Kingdom
137 Harvard Ave, Allston, MA 02134
Order now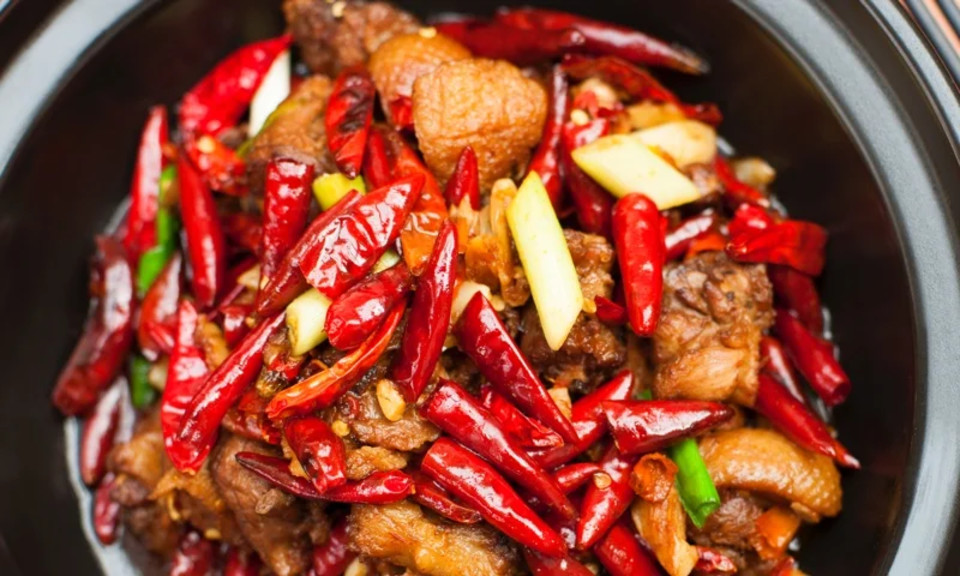 Mauro
The downside: it's very far from me, so it takes a while. The upside: every food item I've ever gotten from them is amazing. Their mala bowls are especially good; you pick the vegetables and meats and they stir fry it at your desired level of spice. I've found that different restaurants do mala bowls differently; some have pre-picked items, some do it in a soup, etc., but Dumpling Kingdom's is the best in my delivery range. And they do wheat tofu too (though sometimes they're sold out). Not as good as Taiwan Caf, but Taiwan Caf doesn't deliver to me so Dumpling Kingdom wins!
Kate
It was pleasantly surprising! Will definitely order from here again.

Pan Fried Pork Buns Shanghai Style: 4/5 stars (bread was really good, filling was a little bland.)
8 pan fried wontons: 4/5 really tasty and loved the sauce! They were a bit soggy - I expect it to be more crunchy if its pan fried
1-dish combo with white rice and General Gaus: 5/5 Really good but not for me-the chicken was a bit too spicy - would not order again. My mouth is still burning.
James
1st time ordering from here and the food was delicious. the har gau were nice and the rice wrappers were just the way they are supposed to be. the roast duck buns i loved, 1st time having them but not the last. the shrimp fried rice was ok, the shrimp and other additional things in the rice could have used some butter and some more stir frying before adding the rice. will most definitely order again
Roux
You got to try the duck bao. They are amazing. You can always tell a good Chinese restaurant by their hot and sour soup and their soup is old school and perfect, like I had when I was a kid. I took a chance on the beef and bamboo (I usually go for general gau's) and it was quite delicious in its simplicity. So far, can't go wrong with this restaurant. I look forward to trying more dishes.
Beau
I placed an order sorta late at night, at night the delivery person came and said theyd given my food to someone else. They gave me that persons food, and delivered the rest of my order, and an extra soda, within like 30 minutes and at like midnight. High key wasnt expecting that. Great dumplings, great customer service.
AmY
The food arrived within 20 minutes of ordering. It was hot and delicious and the delivery person followed all the instructions and called me when the arrived at the door. The food was delicious would definitely order again.
Zach
The food honestly just looks good. My pork fried rice looked freshly cooked. Chinese food is usually a concession in itself because its generally not the highest quality food, but not here. This place does it right.
Lizhi
Got orders from here twice. Delivered on time. Food quality is always on point. Really tasty "juicy buns"
Kirsten
Delicious!! Not too salty, well balanced, best Chinese I've had in a while.
Cassidy
It was early and delicious. We loved the dumplings.
About us
Asian, Chinese, Dinner, Lunch
Today

Delivery: 11:00 AM - 1:00 AM

Takeout: 11:00 AM - 1:00 AM

Delivery

Monday:

11:00 AM - 1:00 AM

Tuesday:

11:00 AM - 1:00 AM

Wednesday:

11:00 AM - 1:00 AM

Thursday:

11:00 AM - 1:00 AM

Friday:

11:00 AM - 1:00 AM

Saturday:

11:00 AM - 1:00 AM

Sunday:

11:00 AM - 1:00 AM

Takeout

Monday:

11:00 AM - 1:00 AM

Tuesday:

11:00 AM - 1:00 AM

Wednesday:

11:00 AM - 1:00 AM

Thursday:

11:00 AM - 1:00 AM

Friday:

11:00 AM - 1:00 AM

Saturday:

11:00 PM - 1:00 AM

Sunday:

11:00 AM - 1:00 AM